Everything You Need To Know About CRM Development Services!
Whether you run a private company or work at a multinational, there are many advantages to using CRM in your business. This technology can boost productivity, help you streamline operations, and even make it easier for you to take on new employees. However, choosing the right CRM can only be easy with the proper expertise.
This article will give you all the information you need about CRM development services. We'll explain how these services can help your company and how to find a good one ready. Let's dive right in!
CRM stands for Customer Relationship Management. Companies use this system, both large and small, to help them better manage their customer base. It helps its customers and internal employees by keeping track of potential customers, keeping up with their sales, and the profits they have earned.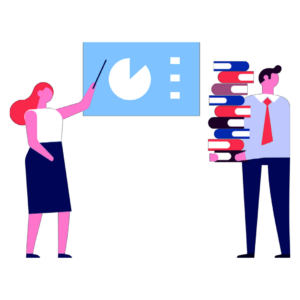 Add Your Heading Text Here
To keep track of your customer base, CRM programs can do many things. Standard functions include allowing you to send emails to your customers and being able to gather demographic data about your current clients. This data can be used to help existing customers and attract new ones.
In addition to gathering customer data, CRM systems can help you keep track of your business. This is done by showing you how much money is being made and how much profit your company is making. This data can be used for many things, such as helping you calculate taxes.
 Read More: 
What Are the Benefits of Using CRM?
Using a CRM development service has many benefits for different companies and their employees. Businesses that use CRM systems report an average increase of 10% in their overall productivity. They also experience a 22% increase in sales. This can be very useful for small companies looking to expand and for larger companies struggling to keep up with demand.
Many companies also use CRM development services systems to make it easier for employees to do their jobs. For example, these systems can help you make it easier for your sales team to connect with different leads by giving them access to the data they need to succeed. CRM systems can also make connecting with customers easier for your employees.
Factors to Consider When Choosing a CRM Company
There are many things to consider when choosing the right CRM provider for your business. These factors include legal issues, business ethics, and how much you are willing to pay. Let's give you a quick rundown of what you need to consider.
Experience The first thing that you need to think about is experience. When hiring professional CRM development services for your CRM project, you should know what sort of experience they have. This means looking at the company's website and seeing if they list any previous clients.
It would be best if you also did your own research to find reviews about the companies that you are considering.
There are many things to consider when choosing a CRM development service. However, outsourcing these services can be very useful for your company. It will help you increase your productivity and attract more customers.
Are you ready to get started on your own CRM project? If so, it is essential that you choose the right CRM company.