API Integration For Businesses
API integration helps to ensure seamless business operations and enhances the levels of performance with which applications and web systems deliver. They provide optimal automated functioning and a means through which companies can interact and share critical information and data.
These services are vital for customer satisfaction, optimum productivity, and achieving crucial business goals.
APIs or Application Programming Interface is software that facilitates seamless interactions between two components or devices that ordinarily would not have shared information because of their: Differences in programming languages Functional instructions Databases, etc. However, incorporating API integration enables interaction between two different programs, servers, databases, etc. APIs consist of highly specialized lines of computer codes designed to enable or force communication. APIs are most commonly used for data communication. With an API, a user can interface with and request data (information) from another client (a database, server, application, etc.) and receive their response. The client can automatically share the requested data to the API, which will automatically interpret the information and help you communicate a response if you want. Business owners often encounter situations that demand: Interaction with other servers, databases, programs, etc. — or Integration of their current industrial software solutions with other databases, programs, servers, etc. One notable characteristic of APIs is that they can run continuously and seamlessly. And so, they're effective for enabling continuous integration or communication with foreign clients. In addition, they increase efficiency and innovation by helping businesses leverage the services of multiple cloud-based solutions at once. This way, brands can effortlessly launch new ideas, products, and services without spending much on costs, time, labor, and other resources.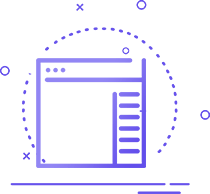 API Management Platforms
Most API integration management platforms are deployed as SaaS (Software as a Service) solutions. They are usually dedicated to the development of API technologies that interact seamlessly with other SaaS systems and software. This integration method is more flexible than most.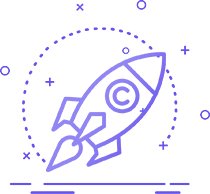 Why are API technologies Critical for Business Growth?
Today's digitized global business ecosystem requires business owners to adopt efficient and effective digital business strategies to stay ahead of the market. One way to achieve this is by implementing superior connected experiences for both employees and customers, using digital technologies that leverage rapid, high-quality integration strategies.
How Can API Integration Benefit your Business?
The digitized nature of the modern-day business market increases the need for companies to utilize various cloud-based solutions—this positions API integration as an essential component for improving managerial and end-user experiences. Below are some of how API integration can streamline your respective business operations and deliver an all-around improved experience for your employees, customers, and business partners.
Customers would often switch camp to a platform that offers more. Thankfully, today's digitized ecosystem is more interconnected than ever. As such, you don't have to depend solely on your ability to develop new software solutions because, with APIs, you can harness the functionalities of reputable, already-existing technologies. Through API integration, your business can tap into more advanced technologies and provide your customers with the same level/quality of services (example: payment gateways, search engines, multimedia, etc.) as your competitors. This way, you save more while your users enjoy up-to-date functionality and customer satisfaction, allowing you to retain them longer. In today's highly competitive digitized business ecosystem, companies must leverage technology to succeed and stay relevant. One important technological update to harness is API integration. Through API technologies, companies can capitalize, collaborate, expand, and increase their market standings. Also, APIs offer a more innovative way to thrive in the modern business economy. You can achieve more while spending less and still providing your customers with the highest level of customer satisfaction.