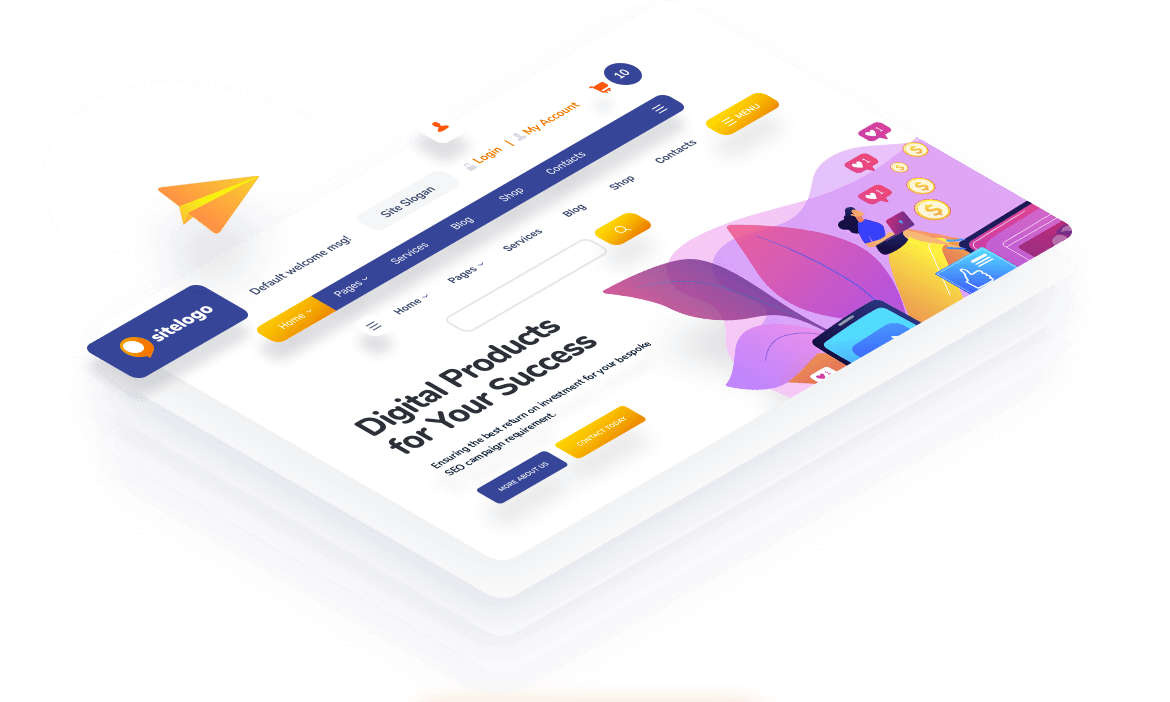 SEO – Search Engine Optimization
Ensuring the best return on investment for your bespoke SEO campaign requirement.
Search Engine Optimization (SEO)
Search engine optimization is the process of affecting the visibility of a website or a web page in an internet search engine's unpaid result. These are often referred to as "natural," "organic," or "earned" results.


The goal of search engine optimization is to give your website a higher ranking on major search engines such as Google, Bing, and Yahoo. This will increase the amount of traffic your site generates and, in turn, lead to an increase in conversions. Search Engine Optimization (SEO) is the process of affecting the visibility of a website or web page in a search engine's unpaid results—often referred to as "natural," "organic," or "earned" results. The goal of SEO is to ensure that web pages are easily found by search engines, thereby increasing traffic.
The Best Solutions for Our Clients
No Contracts 
 Return on Investment Planning
Low Competition Keyword Planning
Original Articles & Safe Linking
SEO &Website Optimization
Daily SEO Service Reports 
No Contracts 
 Resturn On Investment Planning
Competitive/Local Keyword Targeting
Original Articles & Safe Linking 
SEO Website Optimization 
Daily SEO Service Reports  
 

No Contracts
 Return on Investment Planning 
National/Tailored Keyword Targeting
Original Articles & Safe Linking 
SEO & Website Optimization 
Monthly SEO Service Reports 
 
What are Backlinks?
Backlinks are links from outside domains that point to pages on your domain; essentially linking back from their domain to yours. To a larger degree, your backlink profile is made up of backlinks from external sites (also known as referring domains) that contribute to the overall strength, relevance and diversity of your domain's backlink profile. The total number of backlinks can often include many links from the same referring domain or multiple referring domains. It's common for referring domains to link back to your content if it is relevant, authoritative or useful in some way to their own domain. In an ideal world, that's how backlinks are accumulated; unique content that other ​websites want to be associated with. Generally speaking, backlinks are considered to be a "vote" of confidence for the content that's being linked to on your domain from outside sources.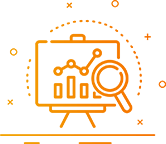 Backlinks + On-page SEO
Backlinks are the backbone to a proper SEO campaign. They build your DA (Domain Authority) and makes your website show higher in the Google rankings. This means that with a high DA, your website can be on the first page of Google or Bing. Backlinks take time to build ranking. There isn't a way to just boost your Domain Authority over night, and it surely can take several months to see a large Return On Investment (ROI). The most common time frame to see larger changes is usually 6 months. Ranking doesn't usually show within a month, and it slowly builds over time, so 6 months often shows just how well the SEO campaign is going. The pricing will be based off of how quickly we should be able to get you on the front page of Google. It's never a guarantee considering the ever changing Google algorithm, but we always try and stay on top of any changes made with how Google ranks website DA.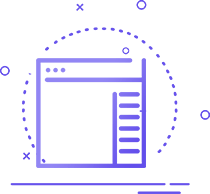 Why are Backlinks Important
Backlinks are important for Search Engines and users alike. From a user's perspective, backlinks provide a way for people to find other sources of information on the same or related topics. For example, if the consumer is visiting a page about the "best smartphones" he might find links out to other carriers, cell phone providers or user generated review pages. Links create a solid consumer experience because they transfer the user directly to additionally desirable information if needed. For Search Engines, backlinks help to determine the page's importance and value (i.e. authority). Historically, the quantity of backlinks was an indicator of a page's popularity. Today, due to the way backlinks are evaluated based on different industry-related ranking factors, it is less quantity focused and more about the quality of sites from which the links are coming. Alternatively, too many backlinks from many unreliable domains can hinder the authoritative signals of your domain.