CRM- Customer Relationship Management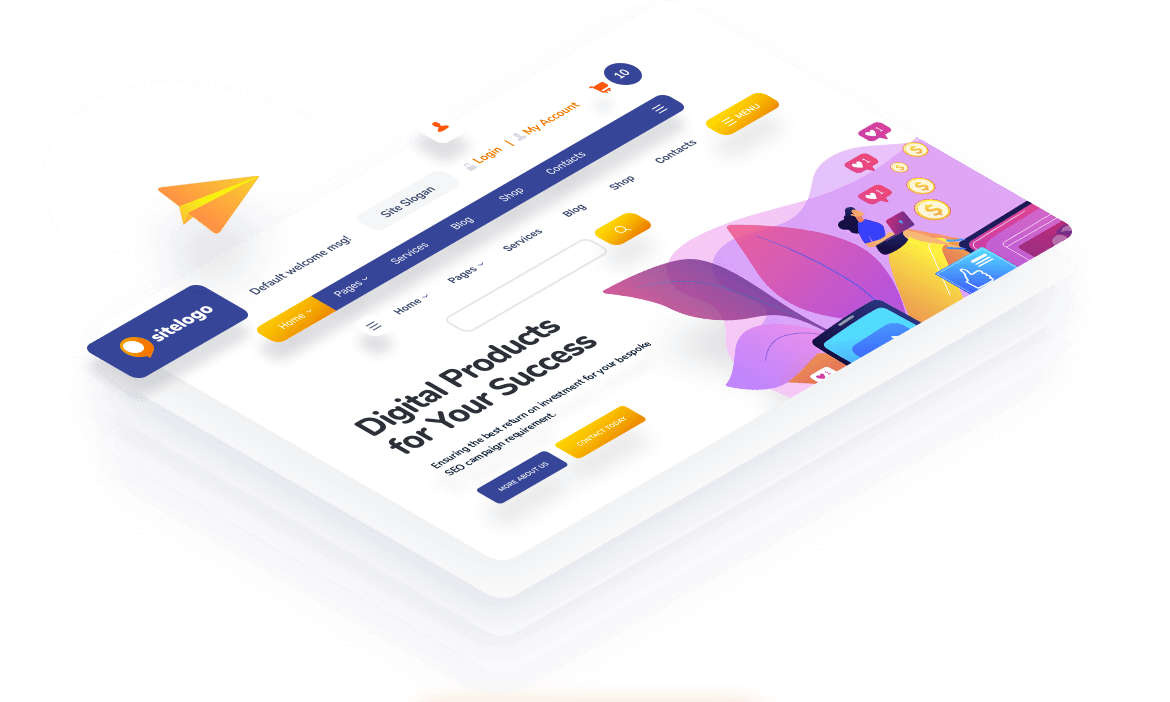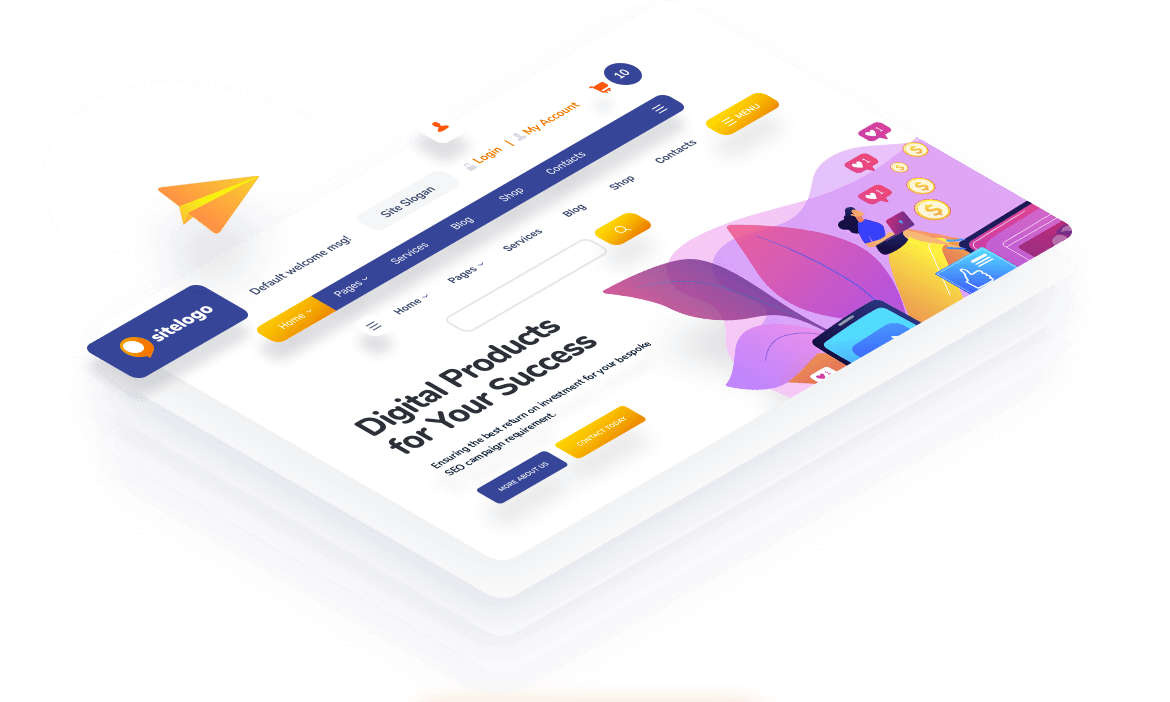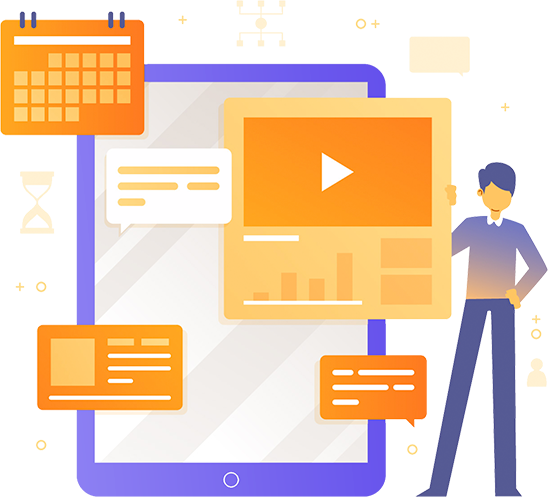 CRM is the shortened form for Customer Relationships Management. CRM software is a digital tool that helps businesses organize, track, and manage customer relationships.
These technologies can help you monitor essential customer data, such as how long a client has been loyal, user behavior, sales interactions, purchase records, etc. Access to vital information like this can help you optimize your sales and marketing processes effectively. It can also improve your organization's customer service experience.
The tools, technologies, and techniques incorporated in customer relationship management aim to help sales and marketing professionals understand their customers better. As a result, they help you make better sales decisions and retain your customers longer.
CRM technologies are the most reliable solutions for managing and organizing vital user data regarding your business's relationship with its customers. They leverage social media, targeted email campaigns, sales funnels, and high-authority websites to inform your sales representatives of customers' interests. One benefit of professional CRM softwares is that they work by tracking customer actions and behavior.
Why Professional Customer Relationships Management (CRM) Strategy is Crucial for Business Growth
Customers are the building blocks for the success of any business that involves clients. Therefore, incorporating a robust and well-organized customer relationship management system is a highly beneficial marketing strategy.
With CRM integration, you can significantly increase marketing and sales success, boost employee morale, reduce customer attrition, and even recruit loyal customers into your R&D department.
Healthy customer relationships are vital for business success and growth. Attention to this crucial sector can benefit your business in diverse ways, including customer retention and increased productivity. Refraining from compromising CRM can adversely increase your business's long-term sustenance costs.
Why CRM Software Integration is Important for Business Growth
The simplest way to grow any business is not to lose your customers (because they bring in business). At least, you should minimize the rates at which you lose clients. Otherwise, you will constantly be moving in circles.
Retaining your customers enables you to build on your retentive techniques continuously. You can double or even triple your retention rates as you improve. The average business can lose between 20% to 80% of its customers annually due to poor customer relationships.
An effective customer relationships management strategy allows you to follow up after a sale to retain the customer and increase loyalty. As a result, your business will experience continual growth.
You also save money since you're not constantly investing in other marketing campaigns to replace lost customers. Instead, you channel those resources into expanding your business and catering to your increasing customer base.
CRM focuses on the bigger picture. It prioritizes a customer's total aggregate profit throughout their journey with your brand instead of a one-off gain from an average sale. An effective CRM strategy ensures that clients purchase from you again, strategically positioning you to receive the combined profits each customer represents. Consequently, this kind of business thinking will help you generate serious revenue.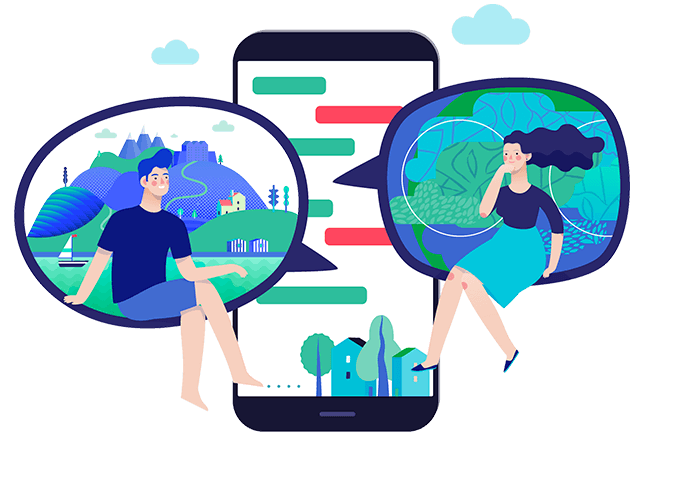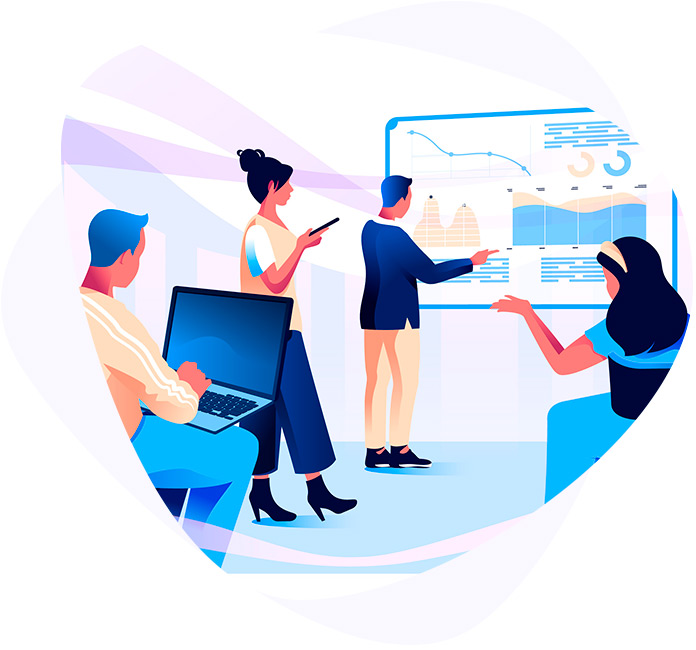 Why CRM Integration is Vital for Sales
CRM softwares usually comprises cloud applications such as Sales Cloud, Marketing Cloud, and Service Cloud. These specialized tools work together to collect and store important customer data. They provide a central platform for sales representatives to prioritize user activities and manage client interactions to improve customer experience.
Robust CRM software is likely the most crucial tool in any sales rep's arsenal. CRM softwares are more versatile than traditional contact management systems. When implemented to their total capacity, they help sales reps collect more data from their customer interactions. As a result, your sales team can easily convert their time spent with customers into successful sales.
Signs that Your Business Needs CRM Software Integration
As long as you are not maximizing your marketing potential (with an effective CRM strategy), chances are that customers are leaving, sales are slithering, and growth is stagnating.
However, intelligently managing your customers' information will help increase your leads, bring in new customers, and help you close deals faster. It will also help your customer service department settle customers' inquiries more efficiently, engagingly, and productively.
Here are some crucial indicators that tell you it's time to implement an effective CRM strategy for your marketing campaign.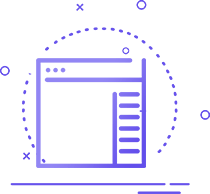 It's Becoming Increasingly Difficult to Build Effective Customer Profiles:
Building compelling customer profiles is only possible if you can identify essential customer data points. Not having this in place makes you blind to your sales team's activities. As a result, you would have to hold more status meetings with sales reps to access vital information. However, this would consume sales and marketing time and further exacerbate the issue.

Conversely, CRM software provides the tools to properly articulate essential customer data points and build compelling customer profiles. As a result, your marketing team and sales reps will always be on top of their game.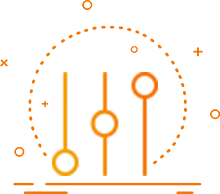 It's Becoming Increasingly Difficult for Your Marketing and Sales Departments to Collaborate:
An effective CRM solution can be a rallying point for different teams since it can hold all kinds of information. Poor cooperation between departments is the root of many customer pain points.

Their history and customer data are nowhere to be found. Promises made to them become elusive. They are forced to repeat themselves, etc. As a result, these customers are likely to leave.

A CRM solution can help integrate your company's information processes into a standard data model. This way, all departments can access and use whatever data or information they need when they want it.

They can collaborate, share leads, insights, and close deals faster. CRM helps to boost efficiency and productivity by ensuring that your teams can share (or have access to) information more seamlessly and effortlessly.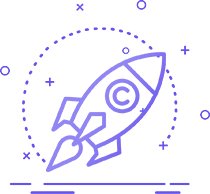 Are You Need Help Differentiate Between High-Value Accounts?
The last thing you want is for your high-value customers to feel unappreciated. What's worse? It is if you don't even know who those customers are. If you don't know who they are, how can you organize a strategy to make them feel more valued?

Incorporating a CRM solution in your day-to-day work process makes it easy to identify high-value customers. This way, your employees can acknowledge them, especially during business dealings. As a result, they will be nurtured and encouraged to increase their customer loyalty.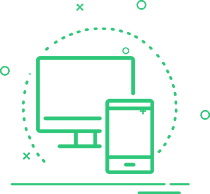 Your Customer Service Department is Struggling:
What is your average response time? Is your customer retention rate below par? Do you have abysmal NPS scores?

It's a wrong signal if your customer service department constantly reacts to complaints rather than proactively anticipating and dealing with customers' needs. If this is the case with your business, it's time to invest in an effective CRM strategy.

Integrating CRM software offers you a unified and comprehensive view of your customers. It provides your sales reps with all the essential data and tools they need to offer spectacular services that keep customers returning.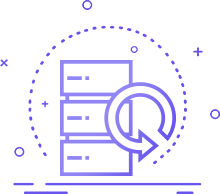 You are Struggling to Make Sales:


It's natural for companies to explore new markets to introduce new products and services. These campaigns are never straightforward. However, you might need to incorporate a reliable CRM solution if you constantly need help to create successful business opportunities.

Adding CRM to your marketing strategy can help you sort, prioritize, and analyze your sales leads. This means you can focus on the most viable leads and sales opportunities. In addition, it provides your customer service department with the tools and information they need to cross-sell and upsell quickly and efficiently.

Are Forecasting and Reporting Becoming a Chore?
If generating accurate reports and making excellent forecasts is becoming increasingly complex, it's a sign that your business needs CRM integration.

Formerly, business reports were produced by downloading data into spreadsheets. However, this method takes too much time and usually results in inaccurate or faulty statements.

Your sales reps will spend more time assisting with administrative tasks instead of focusing on their primary objective, selling. As a result, your management team will be at risk of poor planning and forecasting. Your customer service team will be swarmed with attending to several unsatisfied and unhappy customers, and you will keep losing current and potential clients.

Integrating CRM into your workflow ensures that all your data is well-organized and centrally located. As a result, you can easily access whatever information you need and guarantee its accuracy. This also makes real-time reporting and forecasting effortless and seamless.
Here are some other benefits your marketing team can leverage through CRM:
Digital assistants
Chat boxes (for low-urgency and high-volume queries)
Chat assistants to route specific cases to the appropriate agents
Knowledge management tools (for enhanced customer service and self-service assistance)
Co-browse Functionality (enables customers to interact with your customer service department how and when they want)
Various digital customer service technologies, including video chat, telephony, live chat, etc.
Top Benefits of Integrating a CRM Solution
Incorporating CRM software into your business strategy offers several advantages, including customer retention, increased productivity, and more. Here are some of the ways your business can benefit from adding CRM software to your marketing strategy:
Customer service is one of the top benefits of incorporating a CRM solution. It's also safe to say that this is its primary benefit. Although many modern CRMs feature several other exciting additions, customer relationship management is at the core of any CRM strategy.
CRM software helps you manage all your critical customer data and information. It allows you to keep vital information, such as purchase records, customer interactions, demographics data, etc., in one place. As a result, your employees can access whatever information they want as soon as the need arises. This also helps to improve your KYC points, allowing you to provide better customer experiences and boost customer satisfaction.
Increased Efficiency and Productivity:
CRM effectively boosts work efficiency and productivity because of its unique algorithm and implementation design. These softwares utilize automation technology, minimizing manual tasks like drip campaigns, etc. Consequently, it frees workers' time and allows them to focus on other crucial human tasks. 
Through automation, CRM ensures that no critical tasks slip through the cracks. A good example is checking that marketing emails are sent to the right people promptly and orderly. In addition, CRM provides a real-time dashboard of how all your business processes are progressing and what areas can be improved. 
CRM integration helps you build a track record of consistent, successful sales and streamlines the entire process. This technology automates crucial tasks and enables you to analyze your sales data in a centralized and easily accessible manner. As a result, it boosts productivity. With a CRM solution, you can instantly organize a ready-to-go sales strategy that each department can deploy or personalize to their needs. 
Having tons of data and information about your customers is only meaningful if you know how to use it. CRM software has built-in analytic capabilities that help you contextualize and break data into simplified, actionable metrics.
With this, you can better use information like bounce rates, click-through rates, demographic info, etc. This also allows you to judge your marketing campaign's success better and implement necessary optimizations accordingly.
Improved Internal Communications:
Besides easing data transfer and communication with prospective leads and customers, CRM software can bolster employee communication. For instance, CRM integration can allow other employees to see how their colleagues communicate with potential customers. As a result, your team can maintain a unified brand voice and learn the most effective strategies.
Team members can chat, send alerts, screenshots, voice notes, emails, explainer videos, text messages, or even tag each other on current or future projects. All these and more can be done in real-time within one unified CRM system.
CRM integration helps businesses gain a more in-depth understanding of their client's behavior and needs. As a result, companies can easily spot the best time to market their products and services and which customers to target. Furthermore, the software offers multiple benefits to your employees' daily activities, especially in marketing and sales, thereby increasing overall efficiency and productivity. 
CRM's intelligent automation techniques allow you to optimize your business resources and marketing utilities effectively. As a result, you can identify the most lucrative customer groups and streamline your campaigns more effectively. 
Feel free to contact us to learn more about how our CRM Software services can benefit your business needs.