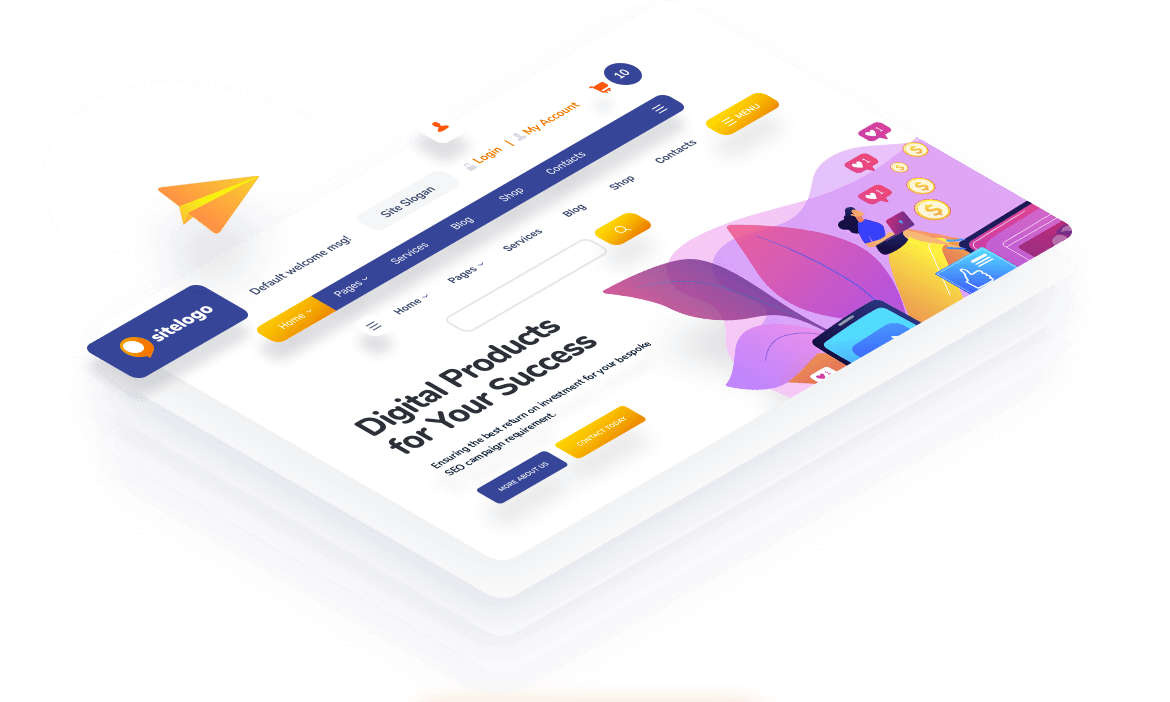 Helping businesses connect with their customers.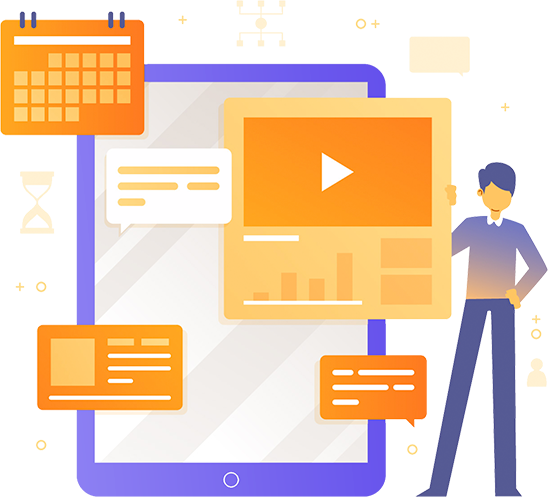 What Is "Responsive Website Design?"
"Responsive" website design in this context refers to two crucial things:
Web page response time (speed)
Web page adaptiveness & user-friendliness (across multiple devices)
Web response time (speed) refers to how swiftly your web pages and their features load when users visit and navigate your site. This part doesn't involve "design" per se since most of the work is at the backend. Therefore, this task typically falls under the category of web development. However, it is also essential to responsive web design. Nevertheless, your digital product's algorithm and coding primarily affect your website's response time.
Web page adaptiveness & user-friendliness is quite different from web page response time. It typically refers to how a web page can adapt to multiple devices' different orientations and screen sizes. The goal is automatically to adjust the site to these dimensions while providing a top-notch user experience. This is where the bulk of the web design task is concerned.
Because of its unique design, a responsive website's images, content, and structure can maintain greater consistency across multiple devices, regardless of the disparity in dimensions. For example, a website can display fully on a desktop. However, if you open the same site on a smartphone or tablet, you will typically see a more simplified but comprehensive version of the site. This responsive design boosts navigation ease from page to page, allowing users to read and explore your content with minimal effort.
A responsive web design helps websites adapt to the different aspect ratios of various devices while providing a top-notch experience for the user. It intelligently resizes/rearranges the dimensions of images, texts, and several other UI elements to achieve this while maintaining consistency in the overall user experience.
Why It's Important To Incorporate Responsive Website Design for Business
Over the last couple of years, internet use on smartphones has skyrocketed. However, your site, web app, or blog needs a highly responsive website design to trend in the mobile or smartphone market.
Google recommends that a more responsive web design significantly reduces load time and improves user experience. Likewise, a boost in responsiveness can foster website traffic and engagement, which are crucial SEO benefits. Therefore, you also improve your SEO success by boosting your website's responsiveness.

It is vital for businesses with an online presence to make their websites highly functional and mobile-friendly. Studies by Zenith and Statista revealed that as of 2019, mobile traffic dominated more than half of worldwide website traffic. Global mobile media consumption also grew by more than 505%. More recent data reveals that both trends have increased by over 76%.
EMarketer revealed that over 70% of customers use a mobile device to search for products, services, local businesses, etc. Several retailers have also admitted that mobile devices are pivotal for sales and engagement success.
There are several reasons why responsive website design the big thing is nowadays. However, you may only understand this term if you're tech-savvy. Also, you might need to decide whether or not to implement it on your business website.
What Advantage Does a Responsive Web Design Provide?
A responsive web design gives you a website that automatically scales its UI elements and content to match the screen ratio on which it is viewed. As a result, images will not appear larger for users viewing on a smaller screen or petite for those using a wider net.
The same will apply to other UI elements. This way, visitors won't have to do extra work to read, find, or comfortably navigate content on your web pages.
Responsive web design eliminates the need for constant panning, scrolling, and resizing, which is standard with non-optimized sites. Such websites are often complicated to navigate and can quickly frustrate new users trying to find their way around.
Furthermore, a responsive design eliminates the need to design separate websites for mobile, tablets, and other devices. Instead of developing multiple website variants for different platforms, you can create one that automatically scales to fit your viewing screen ratio.
5 Key Reasons Why Your Business Needs a Responsive Website Design
We live in a technologically diverse society. There are so many devices with different screen dimensions and orientations. Therefore, as a business owner with an online presence, you should make your website accessible across as many platforms as possible. You never know what device a potential client or customer might use to view your business. Nevertheless, you want to create the most remarkable impression. 
Several web stats emphasize making business websites appeal to desktop and mobile users. It is common knowledge that mobile users outnumber desktop users at least 10-1. The trend has risen steadily, especially with the increase in mobile accessibility. 
In 2015, Google announced that mobile-friendliness would become a critical ranking factor for SEO. As a result, more mobile-friendly websites would gain more ground on search engine results because they deliver more seamless experiences for their users. 
Besides Google's remarks, a responsive, mobile-friendly site also offers the following benefits:
Designing and maintaining individual websites for different devices and platforms can be tasking and resource-consuming. However, incorporating a responsive web design can eliminate the need to develop separate sites for other users. This choice helps you save money on design and maintenance.
Therefore, you should focus on building a responsive website that automatically aligns with various devices' screen orientations and requirements. With a responsive design, you only need to invest in a single website design that seamlessly integrates with multiple devices while maintaining appeal and user-friendliness.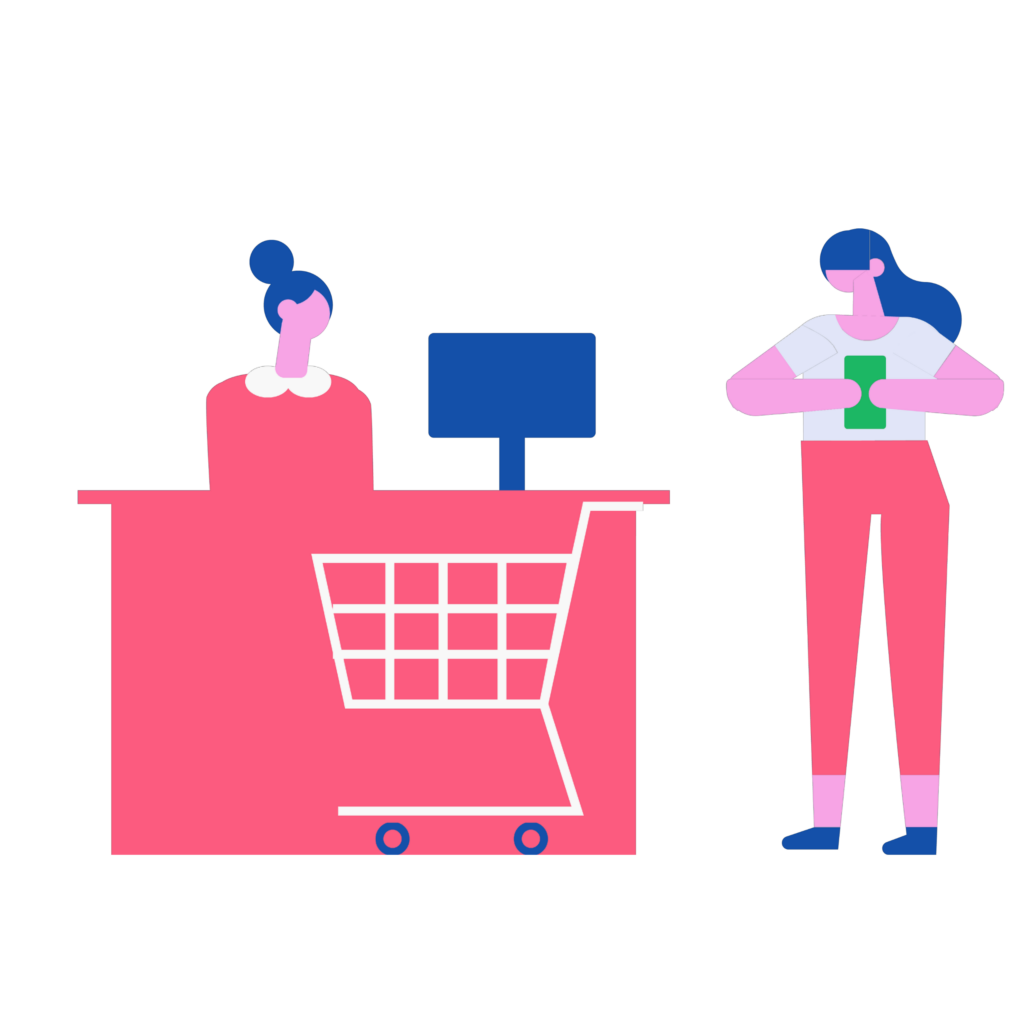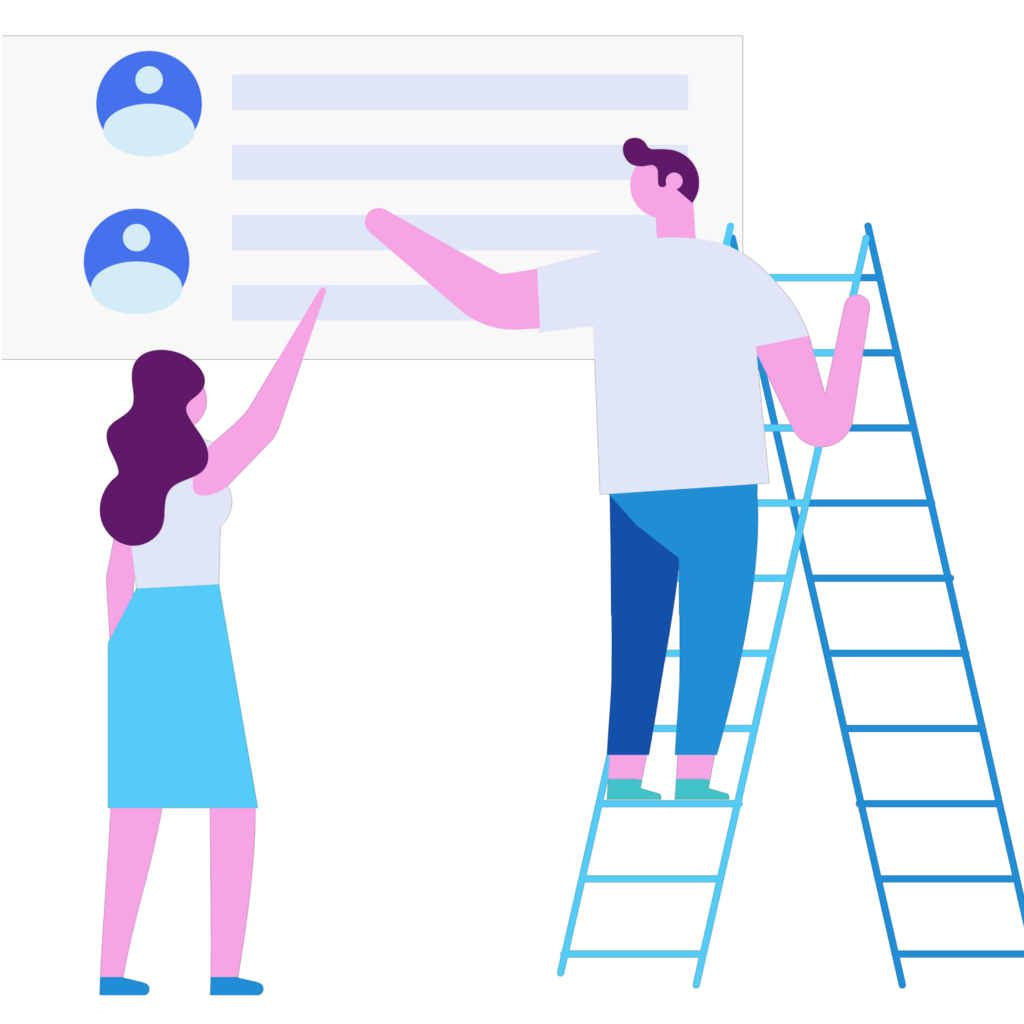 A website with a responsive design allows you to make updates and changes quickly and effortlessly. You won't have to redo the same modifications for multiple devices. Instead, you only have to make a single edit, affecting all your platforms. This flexibility offers a massive advantage if you need quick tweaks or to fix a typo. You do it once.
Improved User Experiences
It all boils down to user experience if you want a top-notch business website. You need your site to be functional and effortlessly navigable for your users. The product needs to be highly user-friendly to convince them to come back. If first-time users experience such difficulties as slow-loading web content, poor picture resolutions, a complex UI, etc., it can make your brand look unprofessional. 
Visitors won't like to do business with a brand they perceive as unprofessional. However, a responsive website design can offer a more positive, trustworthy appeal that hints at "professional," especially to first-time visitors. This can go a long way in convincing potential clients to do business with your brand.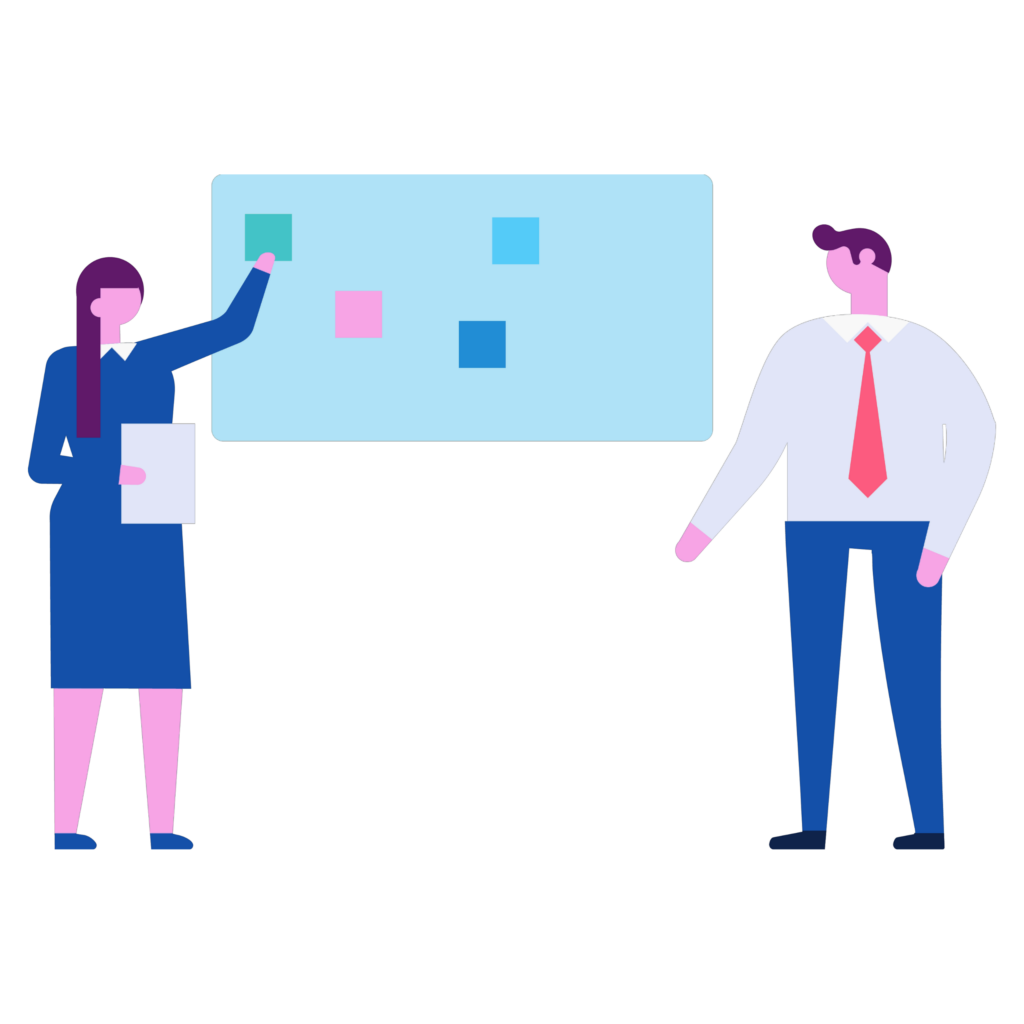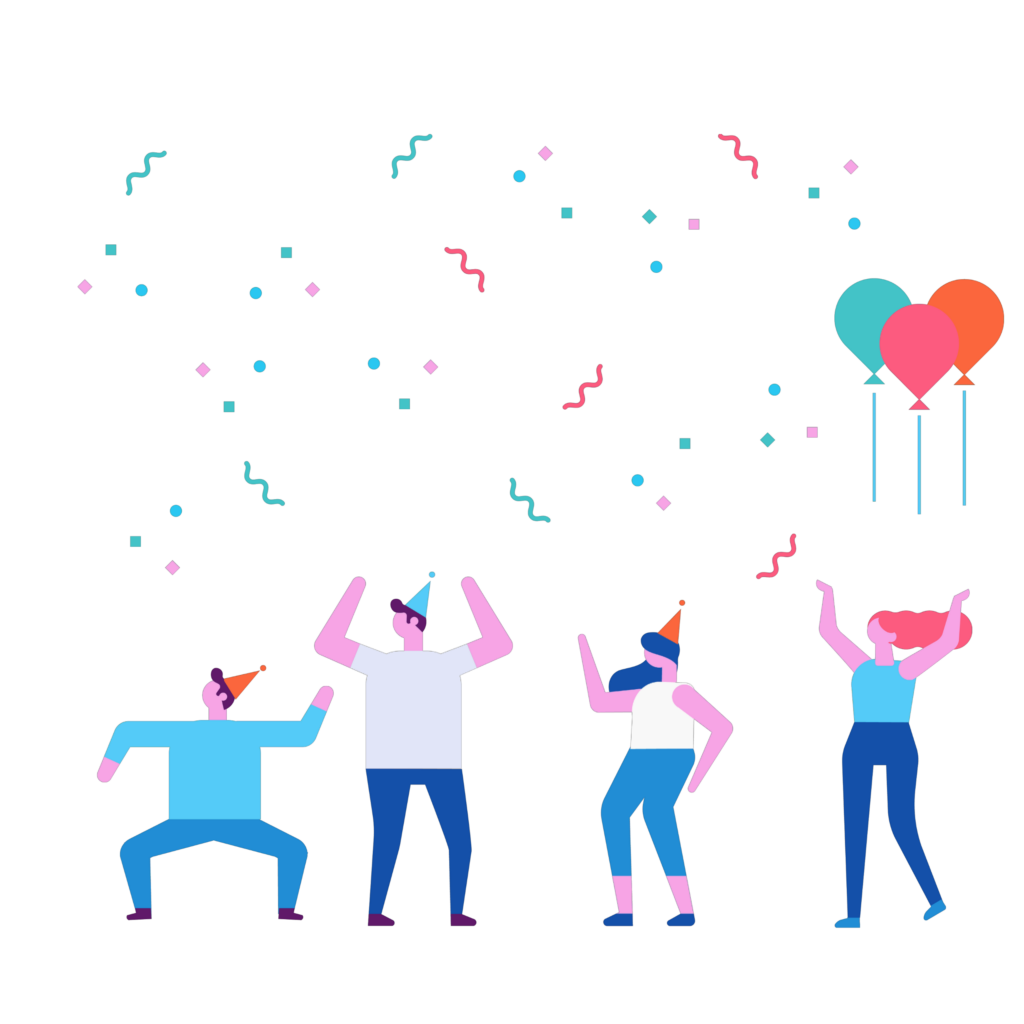 Search Engine Optimization Benefits
Search Engine Optimization (SEO) helps businesses boost their search rankings on popular search engines like Google. The more optimized your site is, the higher your chances of ranking on Google's search engine results pages (SERPs). The closer you are to the top, the likelier you are to be found by potential customers. 
Google's search engine crawlers give more preference to mobile-friendly websites. A responsive design can go a long way in improving your site's mobile-friendliness. When you combine responsiveness with other SEO-boosting factors, you stand a greater chance of helping your web pages rank higher. 
Many business owners need more time and expertise to monitor their company's website or make necessary updates. This task must often be managed or addressed if they must attend to more than one site. 
However, a responsive website design benefits management ease and requires minimal expertise. It also eliminates the need to build multiple websites for different devices or platforms. As a result, you can narrow your focus to managing one website that integrates seamlessly with various devices and platforms. 
Responsive websites make other elements of your marketing much easier to manage. For instance, it automatically links your mobile and desktop sites to your social media platforms and implements your updates in real-time. Also, it provides your visitors with high-quality redirect links that take them to the right web pages with a single tap. 
Overall, a responsive design eliminates much of the work by automating several manual processes in management. As a result, you can focus on more crucial business needs while offering top-notch solutions to your website. 
5 Reasons Why Responsive Website Design is Important
There are several reasons to consider shifting to a responsive website design. Here are some of the advantages:
There's an Increase in Mobile Internet Use
"Mobile first" is a critical term in the web design industry. It became increasingly popular following the substantial rise in mobile accessibility compared to desktops globally. Therefore, business owners should make their company websites more mobile-friendly. 
Because mobile produces higher internet traffic than desktop, search engine crawlers prefer more mobile-friendly sites. Mobile users outnumber desktop users 10-1. More people search for products, businesses, and services using their mobile devices than a desktop. Research by 99Firms also revealed over four billion individual mobile internet users worldwide.
Responsive Sites Improve User Experience
Users who visit your business website expect a fluid, user-friendly experience. Therefore, it would be best to integrate a responsive design that offers an excellent first impression of your brand. 
The last thing you want is for a user to visit and experience lags on your site. If users have to pan and zoom in manually to read or navigate through content, it will make your brand look unprofessional. This could cause potential customers to change their minds about making a purchase.
It Reduces Your Site's Bounce Rate
Search engines like Google use a special bounce rate metric to measure the percentage of visitors that don't find your site valuable. How? When users visit your business website and leave almost immediately without any further action (i.e., exploring other pages or content, clicking a link, making a purchase, etc.). Such websites tend to rank poorly on Google's search engine results pages. 
However, a responsive design can give you a more functional, user-friendly website that engages and retains visitors longer. This way, your business website will have fewer bounce rates and ultimately rank higher on Google's search engine results pages. 
It Improves Social Media Marketing
Social media is an excellent market for pitching your business, targeting new audiences, conversions, and getting fresh clients. However, most social media users access their social platforms from their mobile devices. Therefore, it would help if you made your site more mobile-friendly with a responsive design that syncs seamlessly with popular social media platforms. 
With a responsive design, you can link your business with relevant posts on Facebook, Instagram, LinkedIn, TikTok, Twitter, and other popular social media platforms. Chances are, your products will interface with more social media users interested in your services. They will follow your link leading them to your business and patronizing you. Also, they will be likelier to leave positive reviews that'll attract other potential customers. 
Faster loading times are a crucial ranking factor for Google and other popular search engines. Interestingly, Google recommends incorporating a responsive website design to boost webpage loading times. 
If your site's web pages and content load too slowly when users visit your business, they will likely leave poor feedback. This can jeopardize your SEO efforts and lower your company's ranking on Google's search engine results pages. 
However, incorporating a responsive website design can help optimize your site to load web content faster. This way, you can garner more positive reviews and increase your company's ranking on search engine results from pages. 
Why You Should Delegate Your Business's Responsive Website Design Task to Professionals
No marketing technique or design is perfect. However, you can minimize the pitfalls by hiring professionals for the job. On the other hand, Amateurs could leave you with a less-than-ideal finish. As a result, your company may have an unprofessional outlook that might jeopardize its branding.
Here are some of the drawbacks you can encounter with amateurs:
Your site may not look seamless on every device.
You may not get the finish you want, especially if you offer different things to users according to their devices.
You might need help with resizing banner ads and advertisements.
You might achieve a responsive website that doesn't synchronize with your branding.
The easiest way to evade the cons of an unprofessionally implemented responsive website design is to hire a professional web development service for your business website. These experts have the required expertise and trained personnel to deliver a top-notch finish.