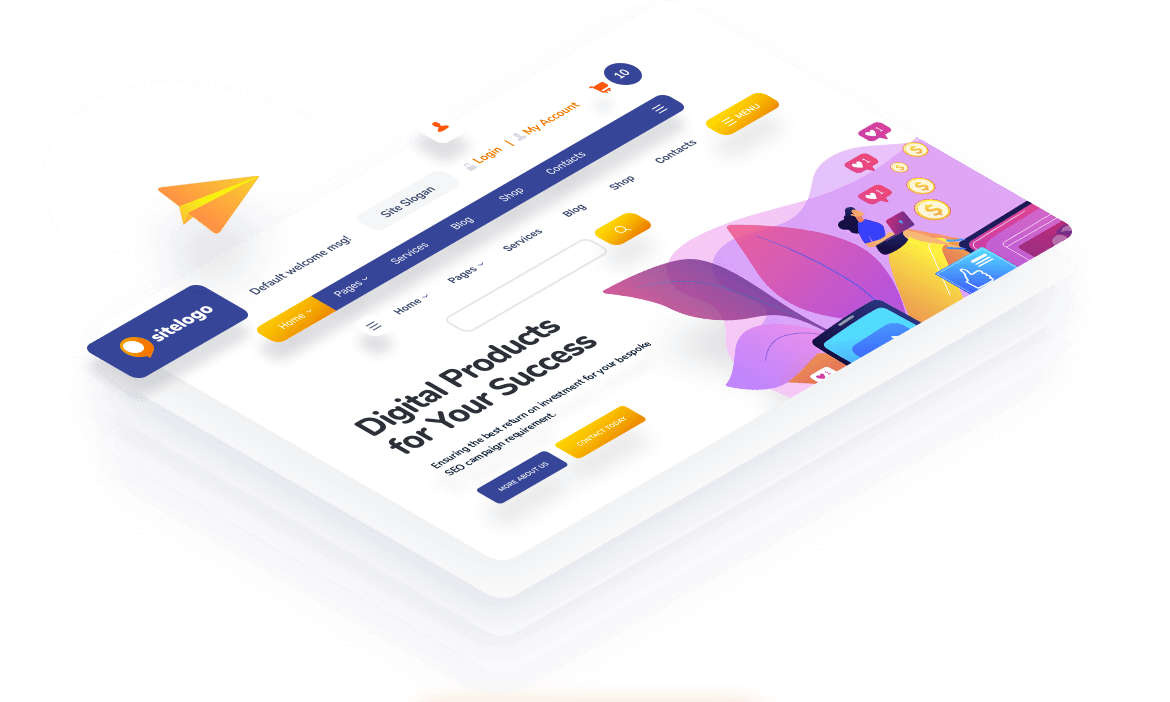 Helping businesses connect with their customers.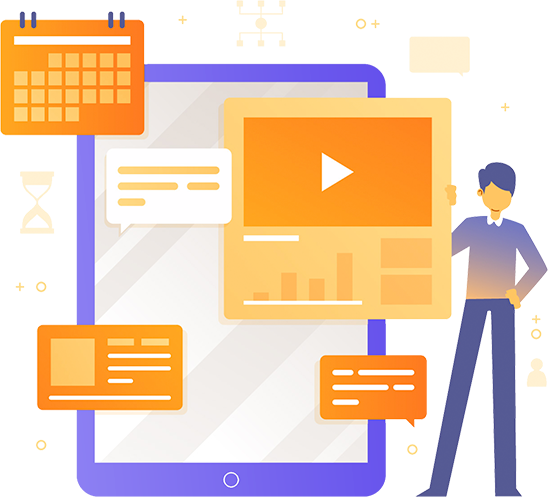 Why A Professional
E-commerce Website Design is Essential for Business Growth
An e-commerce website is essential for any business with a product and an online presence. With a professionally designed e-commerce site, you can offer more satisfactory customer experiences and potentially generate more sales.
This platform makes it easy to sell anything from sneakers to groceries, cars, office equipment, etc. It allows you to build your brand, engage customers, and sell more products.
Design is critical when developing an e-commerce experience. An excellent e-commerce design incorporates the right colors, typography, graphics, images, and content to guide visitors to make the right purchases. Your e-commerce site should appeal to your audience and provide an excellent user experience.
Putting Your Business's Website Design First
Many start-ups and small business owners discard incorporating an e-commerce website into their marketing campaigns. They consider it an additional expense with little purpose. However, the market competition is fiercer and proactive marketers are upping their online game to meet the increasing needs of online searchers.
Many studies reveal that the internet is home to over 4 billion users worldwide. The number is on the rise every year. Therefore, discarding the idea of effective online promotion through comprehensive e-commerce website design means losing customers to competitors.
An effective e-commerce website shouldn't only give your brand a nice look on the surface. It should also drive your users to take action. Therefore, it should be user-friendly and navigable, enabling visitors to make purchases, share content, refer other users, etc.
By 2025, online sales are expected to reach a staggering 500 billion dollars. Therefore, improving your business's online presence with a professional e-commerce website design can significantly boost sales and profitability. Consider it if you still need to establish a comprehensive web presence for your e-commerce business. That way, you can increase visibility and give your company an advantage.
7 Key Importance of Incorporating a
Professional E-commerce Website Design
Today's highly competitive online business space requires a functional and practical web experience. By achieving this, your e-commerce platform can go a long way in determining your company's overall success. Here are some crucial reasons why integrating a professional e-commerce website design as part of your marketing strategy is essential:
Have the Edge Over Geo-Limitations
Businesses with a local store are often limited to their primary geographical locations. This is because they are mostly recognized within those specific geographical boundaries. However, a well-structured e-commerce site with a professional website design beats these limitations.
It allows you to showcase your company's products and services to interested customers outside your physical borderlines. This way, you can effortlessly sell your products across the globe while maintaining your brand identity and providing top-notch customer experiences.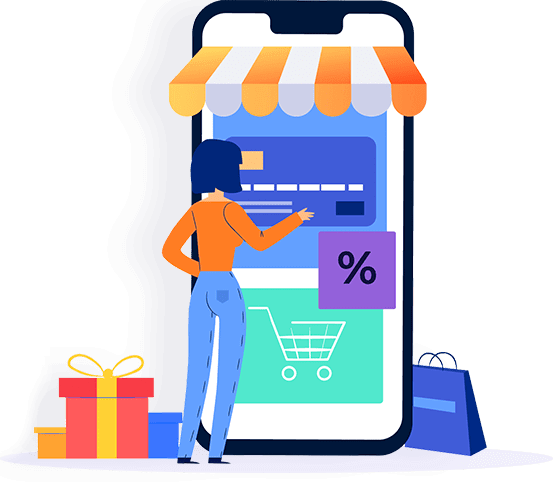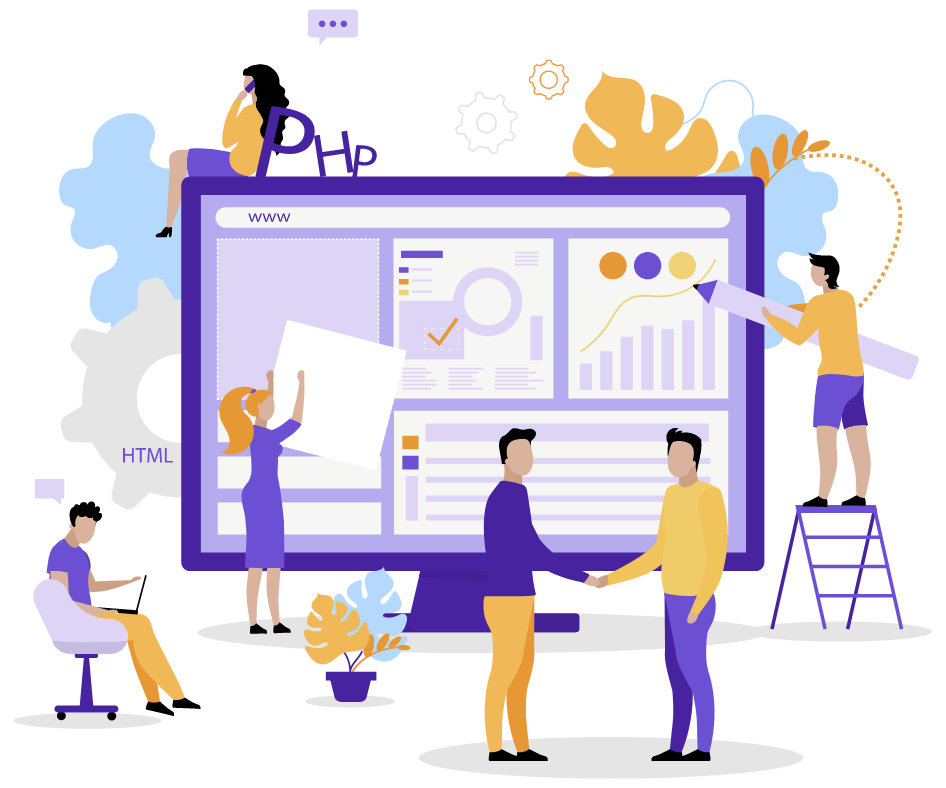 Non-Stop Business Opportunities
An e-commerce site provides you with non-stop business opportunities and provides your customers with limitless and reliable services. An online presence allows you to run your business 24 hours a day, seven days a week. With a professionally developed e-commerce website, your business won't be put on hold on public holidays, at the closing of the workday, or at midnight. 
Increased Customer Satisfaction
Incorporating a functional e-commerce website design as part of your online marketing strategy helps position your business as a significant platform in your industry. An updated outlook can go a long way to improve your customers' user experiences and increase satisfaction. Customers will feel they need more time to do business with you. However, you are likelier to make more sales and generate more revenue with happier clients.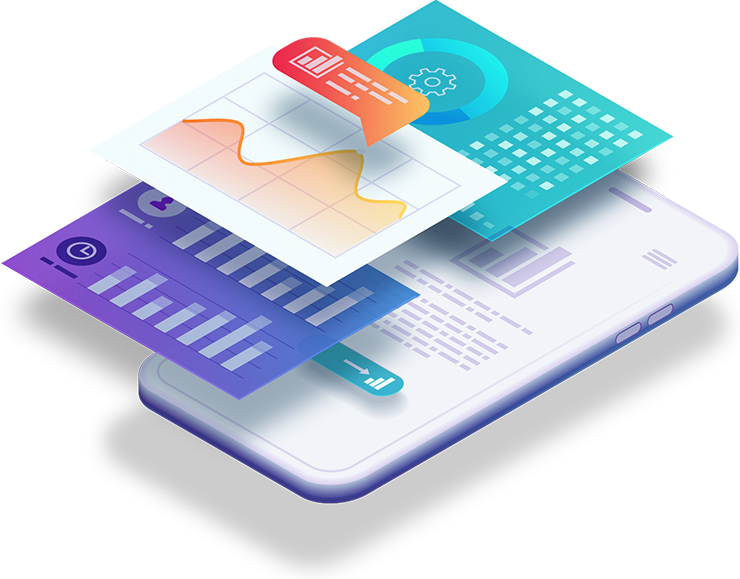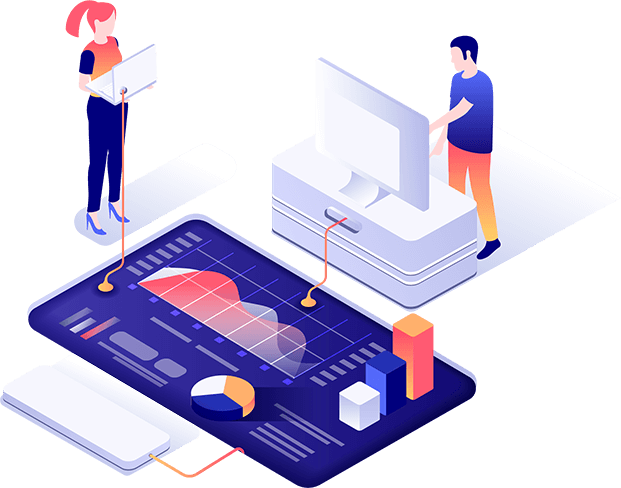 Improved Business Branding
Keeping your company's website design top-notch can positively impact your branding efforts. Maintaining consistent brand values across your physical and online outlets improves your business's overall brand appeal. Your site's look and feel can drastically improve your business's online engagement rates, making it more visible to potential customers. 
Fewer Expenses—Higher Sales
Investing in a high-profile e-commerce website design can drastically lower your overall marketing costs. Your company's site provides a low-cost business solution compared to renting a prominent retail outlet or showroom to showcase new products. It offers a ready platform to fly various marketing campaigns strategically and effectively. Also, it provides you access to a larger audience and potential customers and clients.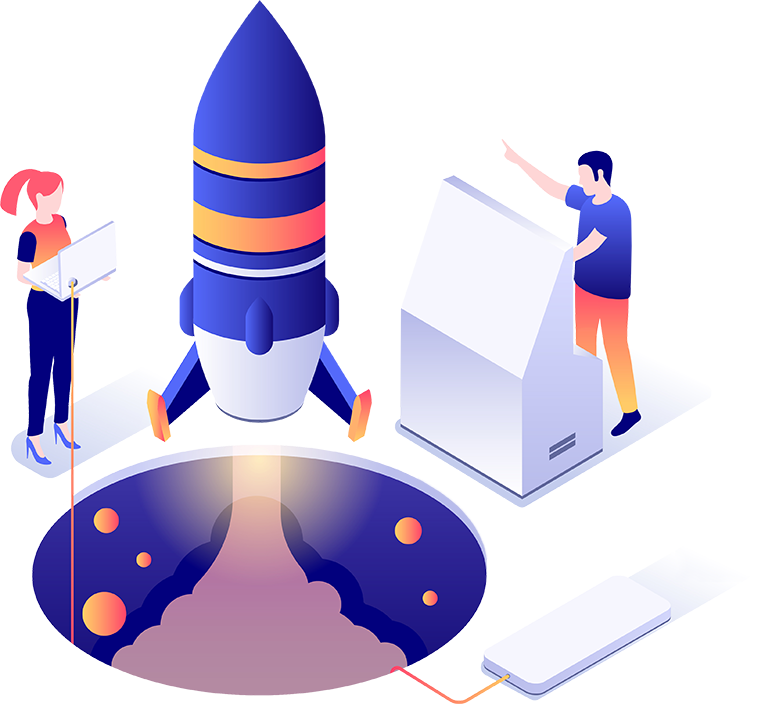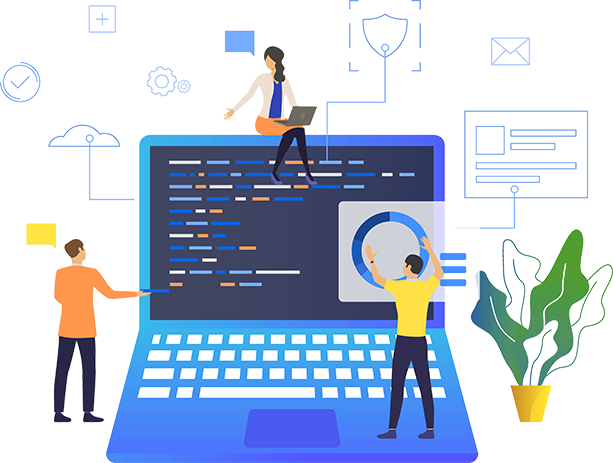 Interactive Business Operations
Incorporating a functional e-commerce website design allows you to leverage more interactive business operations. You can interface directly with customers and clients and get first-hand feedback to improve your user experience. 
Leverage a Wider Scope of Improvement
The challenging market competition demands regular robust, widespread improvement across your product and service offerings. As a proactive business guru, improving the quality of your products and services can help you build customer trust and increase your market reputation.
One of the ways to improve your company's market reputation is by incorporating a functional website design. This way, you can integrate an interactive experience that benefits from product surveys and real-time feedback. As a result, you spend less on market research while providing your customers with the best services.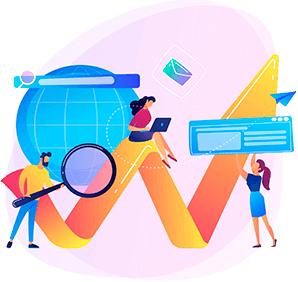 Technical Advantages of Incorporating a Professional E-commerce Business Website Design
Running a professionally designed e-commerce business website as part of your marketing strategy gives you many technical advantages. It automates several manual tasks and helps to increase overall efficiency and productivity. Here are some significant practical benefits to expect:  
One of the most crucial tasks a professionally designed company website achieves is explaining your business to visitors and potential customers. The design ensures that your platform's content and outlook clearly show what your business is all about. 
Your website's design helps structure all the elements of your web pages professionally that depict your brand. It expertly organizes everything, including typography, photos, graphics, videos, and website content, to convey a specific brand message. This way, it explains your products, services, etc., to encourage visitors to take action. 
Provide Useful Information to Your Customers:
Visitors that interact with your company (website) for the first time would like to find helpful information regarding your business. This allows them to decide whether your brand fits their needs best. It also allows you to convince them about your products and services. 
A professionally designed e-commerce website should incorporate a site map, contact info, and other essential elements that provide your visitors with helpful information. This way, users can understand your products and services, where to find your physical storefronts, information regarding customer service, working hours, etc. 
A professionally designed e-commerce website is the easiest route to offering multiple customers essential information effortlessly and simultaneously. 
Offer Quick Responses to Customer Queries:
Customers usually have many questions concerning things they need help understanding. Sometimes, attending to each of these queries one customer at a time can be difficult. For instance, you may answer the same questions repeatedly. 
However, you can integrate a functional FAQ section by incorporating a professional website design for your company. This allows you to expound on most of the common queries comprehensively. Once you upload them, they will become live for all your users to see when they visit. This option is more convenient and eliminates the hassle of attending to user queries one customer at a time.
Sell Globally from a Single Online Store:
The increase in mobile internet access has made customers more accustomed to the online shopping experience. Incorporating a professional e-commerce website design into your online marketing strategy can put your business ahead of the competition. 
A professionally designed online shopping experience allows you to sell your products and services locally and internationally. Also, it saves you from making huge investments in setting up multiple physical stores in different locations to meet the demands of several customers. 
Update Your Customers Easily:
A professionally designed e-commerce website lets you easily update your customers on recent developments, projects, offers, changes in pricing, and more. Your clients can always be in the know rather than being taken unawares. As a result, you increase their confidence and trust in your brand. 
Additionally, you can engage your customers by integrating a blog section into your e-commerce website. With this, you can post small articles twice or thrice a week. Publishing relevant news and industry updates can also help to boost your search engine rankings. 
7 Top Benefits of Incorporating a Professional E-commerce Website Design
A professionally implemented e-commerce website design offers multiple benefits. It is a valuable upgrade that benefits any business with an online presence. Here are some notable reasons why adding this update to your online marketing strategy is advantageous: 
Incorporating a professional website design for your e-commerce site offers many benefits. One essential advantage is that users can leverage several user-friendly features like a shopping cart, a built-in calculator, currency support, etc. Furthermore, a professional design makes integrating a functional payment gateway easy. This way, you can add an adequate shipping facility to ensure customers' orders are delivered safely and on time. 
Setting up multiple offline storefronts for your business can be expensive. However, a professionally designed e-commerce website is a more cost-effective solution. It allows you to execute essential offline tasks while broadening the scope of your business activities without demanding much investment. For instance, you can lunch effective marketing campaigns, run ad promotions for specific products and services, target broader international markets, and compete globally. An e-commerce website helps you achieve all these and more at only a fraction of the cost. 
A professionally implemented website design facilitates more seamless operations on your e-commerce website. As a result, customers can easily interact with your business twenty-four hours a day, seven days a week.
With a professionally implemented e-commerce website design, visitors can conveniently access your business from multiple devices. As a result, you can quickly sell to a user with a smartphone, desktop, PC, notebook, tablet, etc., as long as they have a working internet connection and access to the web. 
Improved Reach and Visibility
A professional e-commerce website design can drastically increase your company's visibility and reach. Visitors will be encouraged to engage with and explore your site further when they see how functional and user-friendly your design is. As a result, your website will have more traffic and engagement, causing it to scale higher on search engine results pages (SERPs). This can positively impact your business's growth and reach, making your brand more sort after and open to new market opportunities. 
Easier Access to Information
A well-designed e-commerce website offers users easy access to information about your business, products, and services. They won't have to scroll endlessly or toggle through several pages searching for info. Instead, your website's intelligent design will ensure users find whatever they want with only a few simple taps. 
An intelligent design ensures that your clients receive accurate specifications and product information. It also prioritizes high-quality images so customers can adequately scrutinize the items they want to purchase. As a result, your visitors will be more satisfied with their buying decisions and easily recommend products to other users.  
Boost Trust and Brand Loyalty
A professional e-commerce website design's elements aim to simplify users' overall shopping experience. Such seamless interactions with your brand increase customers' trust. As a result, they will feel more confident doing business with you. It also increases customer satisfaction, boosts brand loyalty and trust, and encourages visitors to look forward to shopping with your company again. 
Easy Inventory Management
A professionally designed e-commerce website makes managing and tracking your company's inventory easy and stress-free. Features such as orders, customer data, stocks, and other inventory elements are prominently featured on your admin dashboard, where you can keep track of everything in real time. This way, you are in complete control of your business. As a result, you can make quicker expansions and experience rapid business growth. 
Who Should Consider Incorporating a
Professional E-commerce Website Design?
Integrating a professional e-commerce website design as part of your marketing strategy is a highly profitable business choice for any new or existing store. Combining a professional website design is a quick-fire means of achieving tremendous success online. If your online store is doing well but still has room for improvement, consider this option as part of your upgrade plans. 
Similarly, if your online store is slightly sagging or underperforming, consider a professional e-commerce website design overhaul. It is an effective technique to increase your site's engagement, visibility, and, consequently, it's ranking on search engine results pages. An upgrade in this area can significantly impact your online improvement efforts. 
A well-implemented professional design for your e-commerce site can have a dramatic impact that can quickly turn things around for your online store. 
Design is crucial for any successful e-commerce business or online store. Sometimes, getting it right can be tricky. Therefore, it is advisable to assign the task to professionals. This way, you can ensure a high-quality finish that separates you from the crowd and provides your users with a top-notch shopping experience. 
Design is an effective means to upscale your sales and overall business success when implemented correctly. It can win you more user engagements, referrals, and web traffic and increase your brand's visibility and ranking on Google's search engine results pages, among other benefits. Investing in a responsive and functional E-commerce website design creates a more excellent impression about your brand and positions it for unparalleled online success.
 Feel free to contact us to learn more about how our Web Design services can benefit your business needs.